Participants and partners
120 organisations from 29 countries took part in the Cyber Polygon 2020. The information published on this page is not complete as some participants chose to remain anonymous.
Partners

IBM
As a global technology and innovation company, IBM is the largest technology employer in the world serving clients in 170 countries. This is a cognitive solutions and cloud platform company with one purpose: to be essential to the clients and to the world. IBM's technology and talent have the power to help transform institutions, communities and the quality of life. IBM has been present in Russia and the CIS countries for over 45 years. It is a leading provider of high‑value solutions and services to clients in a variety of industries including government, telecommunications, healthcare, oil and gas, finance and retail.

ICANN
The company's mission is to help ensure a stable, secure, and unified global Internet. To reach another person on the Internet, you need to type an address into your computer or other device — a name or a number. That address must be unique so computers know where to find each other. ICANN helps coordinate and support these unique identifiers across the world. ICANN was formed in 1998 as a not-for-profit public-benefit corporation and a community with participants from all over the world.
Information Partners

Euronews
Europe's leading international news channel launched in France in 1993. Its mission is to empower people to form their own opinion.

Euronews now reaches 400 million homes across 160 countries. With a team of 500 journalists of more than 30 different nationalities, its 12 language editions cover European and world news 24/7. It has bureaus in Brussels, Athens and Budapest, and a network of correspondents in all major European cities.

Its flagship English language channel, features 17 hours of anchored shows, including Good Morning Europe, Euronews Now, Euronews Tonight.
Beyond live news, the channel provides audiences a diverse array of factual programmes.

In 2016, Euronews launched Africanews, the only international and independent news channel made for Africa. TASS
Russia's leading state news agency. In 2019 it celebrated its 115th anniversary. Almost 2,000 employees worldwide ensure the agency's operation in real time. TASS maintains partnerships with more than 60 news agencies around the world. TASS is an active and respected member of the following global and regional organizations: the World Media Summit (WMS); News Agencies World Congress (NAWC); the European Alliance of News Agencies (EANA); the Organization of News Agencies in Asia and the Pacific (OANA); the Black Sea National Information Association Agencies (BSANNA); the Council of Heads of State News Agencies of the CIS (CIS Information Council); and the Association of National News Agencies of the CIS Member States (ANIA).
Participants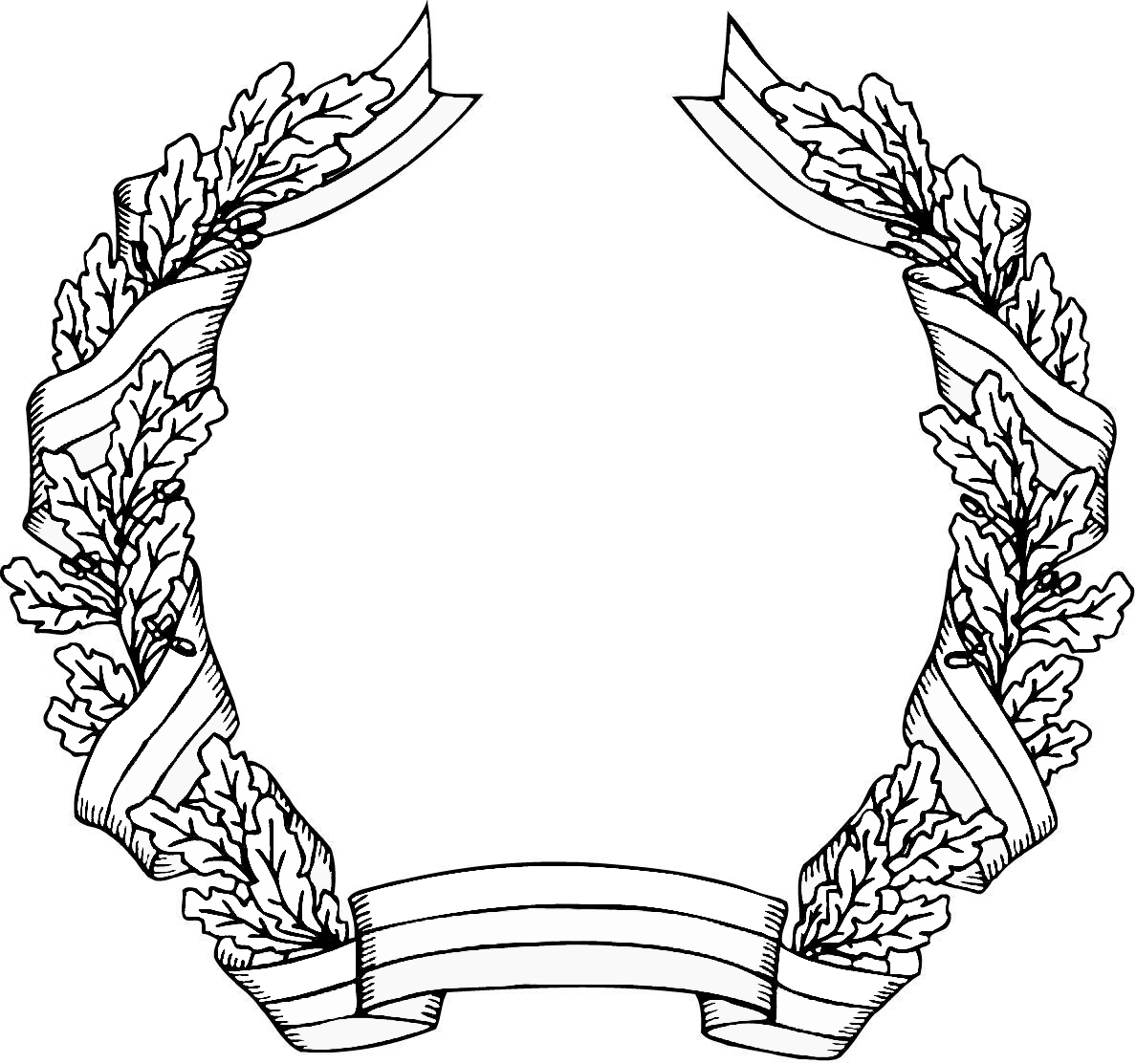 Plekhanov Russian University of Economics
The educational institution was founded in 1907. During its 113-year history, Plekhanov University has always been closely connected with national economy.

The university's science school (academicians L. Abalkin, A. Aganbegyan, V. Maevsky, L. Greenberg, V. Makarov, P. Bunich, V. Ivanter, V. Kuleshov, corresponding member R. Greenberg) has for a long time been the core of the academic economic community in Russia.

Plekhanov University today is an efficient multilevel system of continuing education: from secondary education programmes to postgraduate and doctoral studies, including information security of organisations.

Deutsche Bank Technology Centre
The centre is in charge of software development for Deutsche Bank's investment and corporate businesses. It provides highly effective and sustainable solutions to enable trading in liquid financial instruments across the world. The work that Deutsche Bank Technology Centre does has made more than 2,000 applications go live. They greatly contribute to the performance of each functional area in the banking business, including trading, algorithmic trading, operational transaction support, pricing, profit and loss calculations, and risk management. These software products help investors make key decisions, know the latest updates and make prompt transactions. All this lets Deutsche Bank stand high in international financial markets.

Deutsche Bank Technology Centre offers over 1,300 jobs in two Russian offices — in Moscow and St. Petersburg.

Xalq Banki
The bank is the country's largest commercial joint-stock bank, created by the Resolution No. 386 "On the Transformation of Uzsberbank into the Halk Bank of the Republic of Uzbekistan" dated 4 October 1995 and put forth by the Cabinet of Ministers of the Republic of Uzbekistan. The main goals for creating the bank were: to create an integrated banking system, attract free cash in deposits, increase credit and investment resources for lending to the population and develop priority sectors of the national economy. The banks head office is located in Tashkent.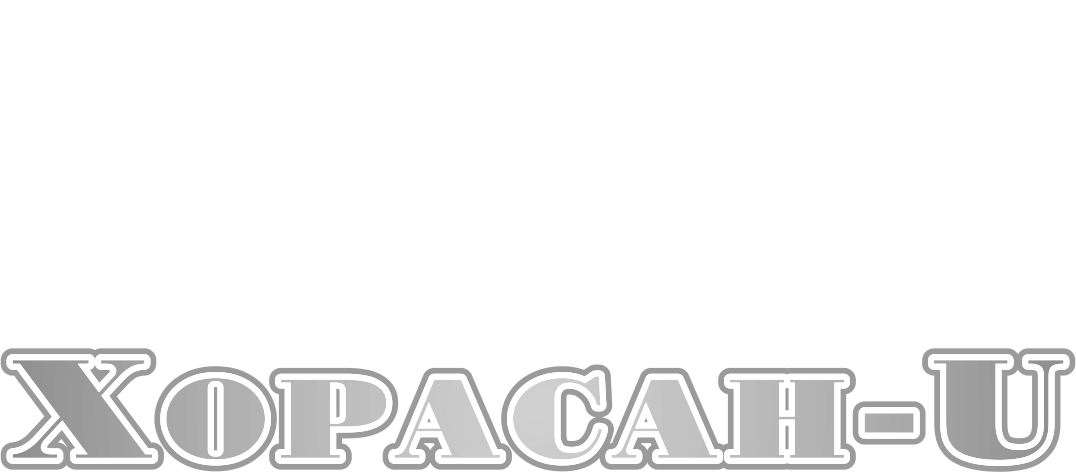 Horasan-U
The partnership was established in 2014 and operates in Kazakhstan. It includes three organisations: National Atomic Company 'Kazatomprom' Joint Stock Company, Energy Asia Holdings Ltd and Uranium One Utrecht B.V.

The core activity of Khorasan-U is exploration and production of uranium. In 2008, it started experimental production. The main objective of the partnership is the development of mutually beneficial trade and economic, scientific and technical cooperation in the field of exploration, production, processing and sale of uranium products.

Kanoo-Information Technology
This is a division of the E.K. Kanoo group of companies — one of Bahrain's foremost business organisations. Kanoo IT combines expertise in server and storage solutions, network infrastructure solutions, communications solutions, information and data security solutions, and software solutions. It also offers consulting, systems integration and managed services catering to the needs and uniqueness of the businesses of all classes.

Mail.ru Group
The largest internet business in Russia in terms of daily audience.

The company develops two largest Russian language social networks, VKontakte and Odnoklassniki, one of the world's top 5 most popular email services, Mail.ru, the internet portal, and four instant messaging services.

The company also holds the international gaming brand MY.GAMES. Mail.ru Group operates a classifieds service Youla and a jobs service Worki, and promotes online education. The company's solutions include a virtual voice assistant Marusia, and a smart speaker Capsule.

Mail.ru Group is a shareholder of the two major joint ventures — an e-commerce JV, and the JV in the food tech and transportation segment.

Rostelecom Data Centers
RTK-DC is the managing company of Rostelecom Center of Excellence aiming to develop data center services and infrastructure, import-independent cloud platforms, as well as Internet Exchange and CDN services.

One platform offers a full scope of information system maintenance services, equipment colocation, software and hardware as a service, network and exchange nodes access.

Technical resources and expertise combination provides a synergetic effect, along with the highest possible reliability, information security and economic efficiency of solutions offered.

National Company «Kazakhstan Temir Zholy»
A vital transport structure of Kazakhstan. It provides railway and sea transportation services, as well as a wide range of services related to logistics centres, seaport, airport and road infrastructure.

The company actively embraces digital transformation. One of its landmark projects is the 'Railway Traffic Management Centre', which is a pilot initiative aimed to connect control centres in five cities.

The company is in cooperation with the Eurasian Economic Union, the UN Economic Commission for Europe and the Shanghai Cooperation Organization.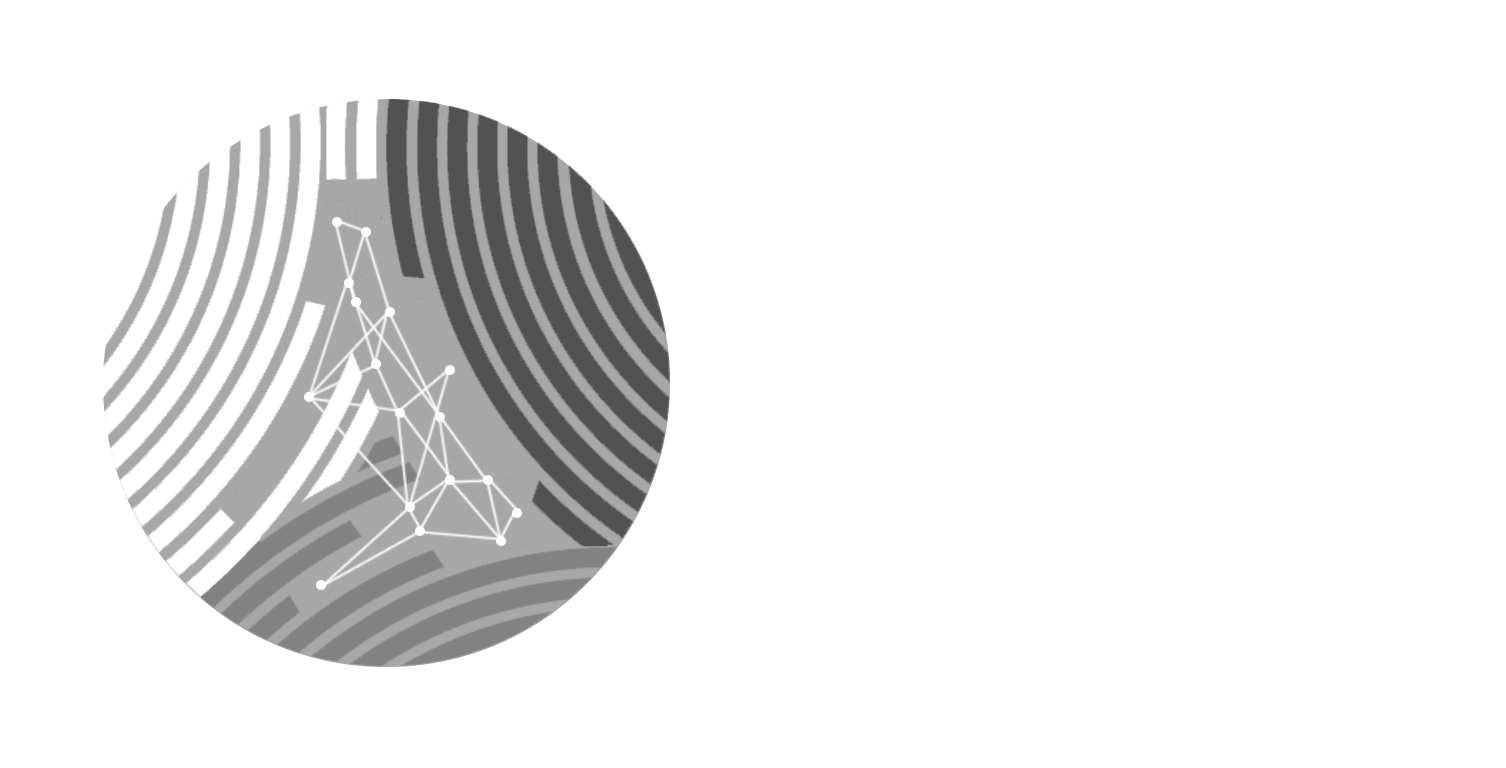 Department of Information and Communications Technology of the Republic of Philippines
The Department of Information and Communications Technology is the executive department of the Philippine Government responsible for the planning, development and promotion of the country's information and communications technology (ICT) agenda as well as cybersecurity programs in support of national development.

Information and Records Centre
The organisation develops and maintains information systems for registration and privatisation of state property, financial accounting of public interest organisations, comprehensive digital services for the agricultural industry of Kazakhstan.

Munaitelecom
The company unites oil extraction of the Mangistau Peninsula, namely cities: Stary Zhetybai, Munay Shi, Kyzyl-Tobe, Yntymak, Buzachi Peninsula and Aktau into a single information space, which directly contributes to the development of oil wealth of the region. The Company provides a wide range of services designed for different categories of consumers and holds strong positions on the market. Creation and development of new information and telecommunication technologies, formation of a global computer network, provision of various information services directly affect the development of various branches of the economy.

Severstal
One of the world's leading vertically integrated steel and steel related mining companies, with assets in Russia, Latvia and Poland. Severstal is listed on RTS and MICEX and the company's GDRs are traded on the LSE. Severstal's crude steel production in 2019 reached 11.8 million tonnes.

Cybersecurity Center of the Republic of Uzbekistan
Being the leading government institution in the Republic of Uzbekistan, State Unitary Enterprise 'Cybersecurity Center' is responsible for organising measures to protect and respond to cybersecurity incidents. As part of its tasks, the Center assists government organisations of Uzbekistan, representatives of the private sector and ordinary users in the fight against cyber threats and helps to take appropriate measures to prevent hacker attacks and protect against cyber threats.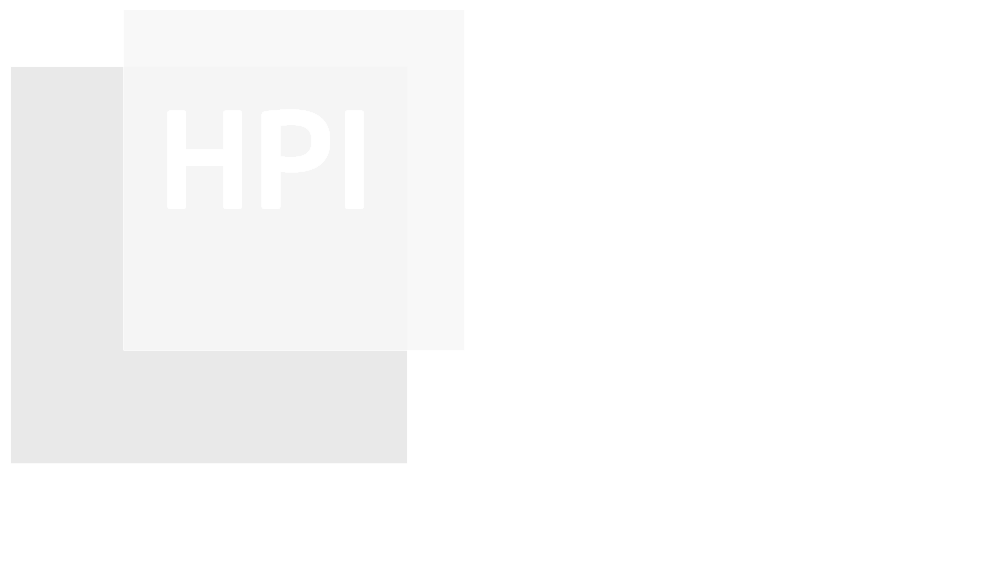 Hasso-Plattner-Institut für Digital Engineering gGmbH
With its bachelor's and master's degree programs in "IT Systems Engineering," the Faculty of Digital Engineering, established jointly by HPI and the University of Potsdam, offers an especially practical and engineering-oriented study program in computer science that is unique throughout Germany. At present, more than 600 students are enrolled in the program. HPI consistently earns the top position in the CHE University Ranking for Computer Science. The HPI School of Design Thinking is Europe's first innovation school for university students. It is based on the Stanford model of the d.school and offers 240 places annually for a supplementary study. HPI conducts research noted for its high standard of excellence in its IT topic areas. PhD candidates carry out research at the HPI Research School in Potsdam and its branches in Cape Town, Haifa, Nanjing, Irvine and at the recently opened office in New York. The focus of HPI's teaching and research is on the foundations and applications of large, highly complex and networked IT systems. In addition, HPI concentrates on the development and research of user-oriented innovations for all areas of life.

KEGOC
The Joint Stock Company 'Kazakhstan Electricity Grid Operating Company' (KEGOC) was founded in 1996 by the Government of the Republic of Kazakhstan.

The national power grid ensures transmission of electricity from power producers to wholesale consumers.

Since 2014, KEGOC has been the System Operator of the Unified Power System of the Republic of Kazakhstan.

Credit bank
The organisation is a commercial bank with 23 years of experience in the banking and financial sector of Mongolia. Credit Bank respects its customers and continuously fulfills its mission of being the most reliable financial partner. It strives to continually grow, improve, innovate, and provide stable, honest, and professional services.

Credit Bank was recognised as 'Fastest Growing Corporate Bank of Mongolia' at Global Banking and Finance Review Awards 2020 organised by the Global Banking and Finance Review magazine.

Republican Blood Center of Ministry of Health of the Republic of Kazakhstan
The organisation is a state enterprise subordinate to the Ministry of Health of the Republic of Kazakhstan.

The purpose of the blood center is the organisation of work on the development of blood donation and blood collection, including its components, production and storage of blood components and blood products, laboratory research in the field of donation and transplantology, production of items for laboratory research.

CFT
The leading Russian fintech provider, is among the top 3 software developers operating in Russia. The company provides the financial industry with access to advanced technologies for business and payment services.

The Center of Financial Technologies delivers cloud solutions for working with the Single Biometric System and performs audits according to SWIFT, 382P and GOST R Safety of Financial Transactions. The group of companies also contributes to the digitalisation of the financial industry and the modernisation of transport and social infrastructure. In particular, CFT creates reliable core systems, cloud infrastructure & applications, high-load transactional services, develops its own mobile solutions for a wide range of B2P products and B2P services, and builds on expertise in Data Science, ML and AI.

50% of financial institutions from top-50 Russian banks use automated CFT solutions. The mobile application "Money Transfers" from KoronaPay has over 6.5 million downloads.

Magnum Cash&Carry
The largest commercial chain in Kazakhstan with presence in nine cities across the country. The main activity of Magnum Cash&Carry is retail providing mostly goods for mass consumption. The company was founded in 2007, the first 'Magnum' store was opened that same year.

Magnum Cash&Carry includes:
— the largest trade centers in Almaty, Nur-Sultan, Karaganda, Shymkent, Taldykorgan and Petropavlovsk;
— a wide assortment of goods: high-quality fresh food stuffs as well as home and family products.

MTS
The leading telecommunications group in Russia. We provide a range of mobile and fixed-line communications-based services to satisfy today's increasingly digital lifestyle. We serve over 86 million mobile subscribers in Russia, Armenia and Belarus, and about 9 million customers of fixed-line services, including fixed voice, broadband internet, and pay-TV in Russia.

To keep pace with growing customer demand, we are evolving beyond our legacy infrastructure business to broaden the definition of telecommunications services by providing innovative offerings outside of our core network-related business. We provide various digital services to our clients, including Big Data, financial and banking services, Internet of Things, OTT, cloud computing, information security, systems integration and e-commerce. We leverage our market-leading retail network as a platform for additional customer services and sales of devices and accessories.

MTS has been listed on the New-York Stock Exchange since July 2000 (NYSE: MBT) and locally on the Moscow Exchange since November 2003 (MOEX: MTSS). The free float of the Company's shares is approximately 47.58%. MTS is majority-owned by Sistema JSFC (LSE:SSA), the largest publicly-traded diversified holding company in Russia and the CIS.

Home Credit Bank
The bank specialises in retail banking services in Russia and Kazakhstan. Home Credit Bank proposes a large variety of credit products and banking services to its clients. The clients' base constitutes 39.7 million people. The products and services are presented in more than 127 thousand partner stores in Russia and Kazakhstan. As of March 31, 2020, the Bank distribution network comprised 266 business offices, 258 post offices, 1294 cashpoints and terminals and in Russia and Kazakhstan.

Ipoteka Bank
Founded in 2005 and operating in Uzbekistan, this is a large universal bank with a focus on mortgage and construction financing. Its mission is to create maximum economic value for shareholders and clients. Ipoteka-Bank is among the most stable financial institutions in the country, which is confirmed by Moody's Investors Service, S&P Global and other international and national rating agencies.

By providing clients with a wide range of banking services, the bank endeavours to contribute to the establishment of prerequisites and conditions for the recovery and development of the country's economy.

Ipoteka-Bank is committed to the highest standards of professionalism, introduction of innovation, openness to new ideas, use of imagination, as well as the implementation of persistent and consistent activity.

The bank intends to continue to provide high quality services in order to maintain and reinforce long-term and close relations with its clients.

CyberSecurity Malaysia
The organisation is committed to provide a broad range of cybersecurity innovation-led services, programmes and initiatives to help reduce the vulnerability of digital systems, and at the same time strengthen Malaysia's self-reliance in cyberspace.
CyberSecurity Malaysia provides specialised cybersecurity services, as follows:
Cyber Security Responsive Services
Cyber Security Proactive Services
Outreach and Capacity Building
Strategic Study and Engagement
Industry and Research Development

DBS Bank
A leading financial services group in Asia. We are headquartered and listed in Singapore. DBS is a market leader in Singapore with over four million customers and with over 280 branches across 18 markets in Asia, with a growing presence in Greater China, Southeast Asia and South Asia. In 2018, DBS Bank has overtaken larger, more established banks to be named Best Bank in the World. The prestigious top award was conferred to DBS by Global Finance in its World's Best Global Banks 2018 Awards. The bank's new vision, Best Bank for Better World, captures our desire to continuously improve and create something bigger than ourselves.

National Information Technologies Joint Stock Company
Founded in 2000, the company is a leader in Kazakhstan's information technology market. Since 2008, NIT has been the subsidiary of National 'Zerde' ICT Holding. In 2016, the company was appointed as the operator of e-Government information and communication infrastructure and defined as the Integrated Call Centre.

Golomtbank of Mongolia
Founded in 1995, Golomt Bank is one of the systemically important banks in Mongolia with total assets of ₮6 trillion and total deposits of ₮4.4 trillion as of 2018 year-end. The bank operates with a well-balanced presence in all three market segments: Corporate, SME, and Retail. The bank is the largest urban-retail bank, with around 800,000 clients and 115 branches and service points, serving the majority of the urban working population in Mongolia. Recently, the bank has become the first Mongolian member of the United Nations Environment Programme Finance Initiative (UNEP FI) to advocate environmentally and sustainably conscious strategies into its daily operations and strategies.

ABB Robotics and Discrete Automation
As a leading global engineering company, ABB (ABBN: SIX Swiss Ex) energises the transformation of society and industry to achieve a more productive, sustainable future. By connecting software to its electrification, robotics, automation and motion portfolio, ABB pushes the boundaries of technology to drive performance to new levels. With a history of excellence stretching back more than 130 years, ABB's success is driven by 144,000 talented employees in over 100 countries.

ABB Robotics & Discrete Automation is a pioneer in robotics, machine automation and digital services, providing innovative solutions for a diverse range of industries, from automotive to electronics to logistics. As one of the world's leading robotics and machine automation suppliers, the company has shipped over 400,000 robot solutions. It helps customers of all sizes to increase productivity, flexibility and simplicity and to improve output quality. The company supports their transition towards the connected and collaborative factory of the future. ABB Robotics & Discrete Automation employs more than 10,000 people at over 100 locations in more than 53 countries.

Rigensis Bank
The financial institution was established in June 2011.
The mission of Rigensis Bank is to provide high-quality tailor-made banking services to high-net-worth individuals, their family offices and holding companies.
The Bank has developed an appropriate internal control and risk management system in line with best practice standards and pursues a moderate risk policy, including through constrained lending and securities strategies, has a robust risk analysis and control system and detailed reporting.
The Bank has continually demonstrated growth and progression into a stable and successful organisation.

Pochta Bank
The organisation has 19,000 outlets in 8,000 cities and towns across 83 regions of Russia. It serves 14 million clients, with 80% located outside Moscow and St. Petersburg. The bank has 60,000 ATMs and terminals.

For over four years, Pochta Bank has been an active participant and General Partner of Financial Awareness Weeks, providing free educational activities in Moscow and other Russian towns. This initiative is a part of a joint project of the Russian Ministry of Finance and the International Bank for Reconstruction and Development 'Promoting Financial Literacy and Financial Education in the Russian Federation'.

The bank is also engaged in ecological activities. Over the past four years, the bank's clients have helped to restore 4 million trees in 50 national parks in Russia as a part of the ecological project 'Give the forest as a gift to a friend'.

Autonomous non-profit organization 'Centre for youth environment research and network monitoring' (CERNM)
The organization was established by order of the Russian president in October 2018. CERNM's mission is to mitigate the impact of negative information on the young generation, children and juveniles.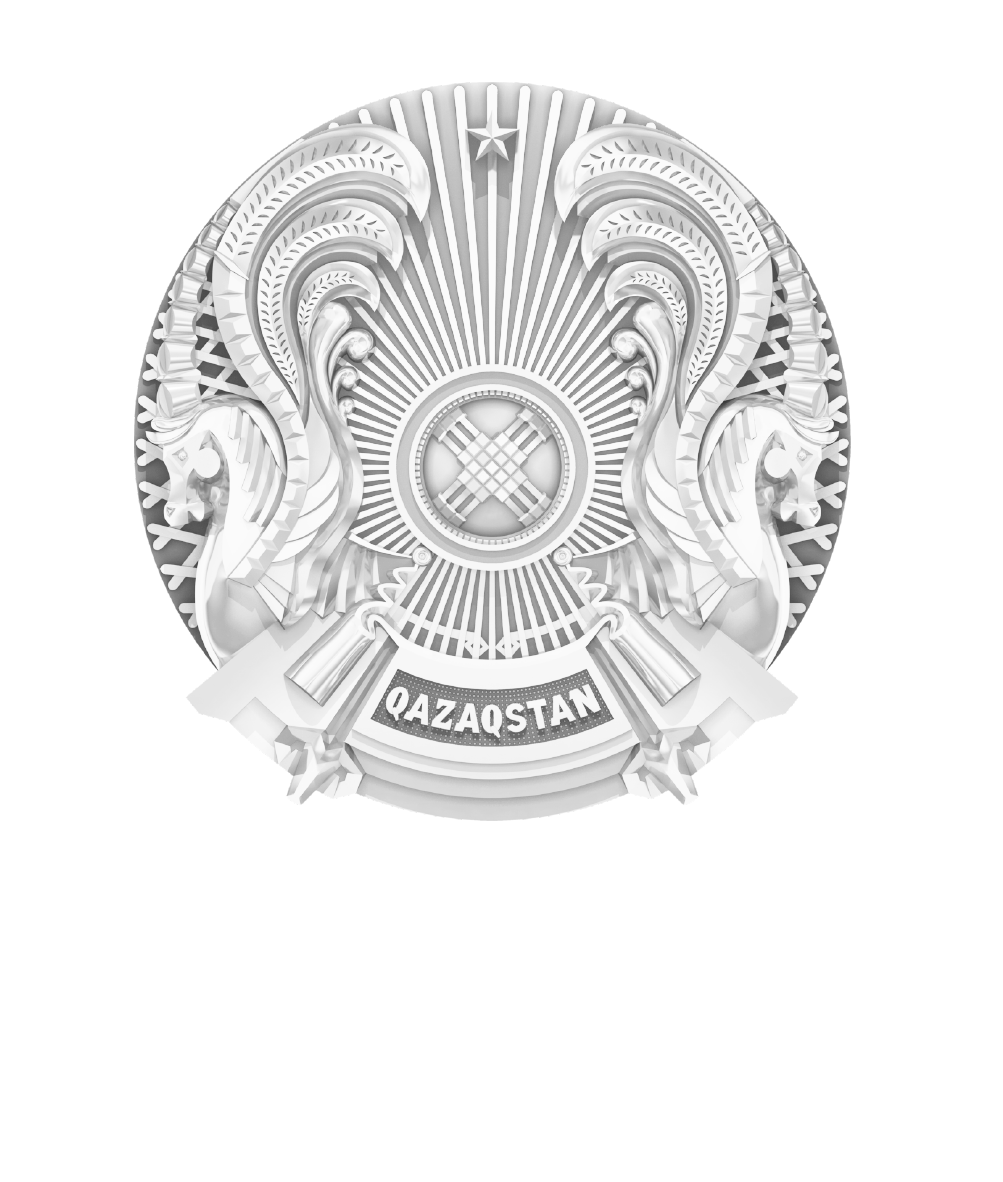 Agency for Regulation and Development of the Financial Market of the Republic of Kazakhstan
The Agency is a state body, which provides a sufficient level of protection of the rights and legitimate interests of consumers of financial services. It also contributes to the stability of the financial system and the development of the financial market, carries out state regulation, control and supervision of the financial market and financial organisations, as well as other entities within its competence.

PASHA Bank
Established in 2007, PASHA Bank is one of Azerbaijan's leading corporate banks. The Bank offers all major financial services, including investment banking, trade financing and asset management to a range of clients, from large corporates to small and medium enterprises. The Bank particularly works closely with companies operating in the non-oil sectors of the economy, including agriculture, transportation, construction and retail, which are vital for helping Azerbaijan to diversify its economy.
Kapital Bank
Being in the banking sector of Azerbaijan since 1874, Kapital Bank is the major provider of banking services and products to the State and state-owned companies and big corporations.

The largest branch network in the country gives the Bank a special edge and a leading role in doing business with the State. Since its establishment, Kapital Bank has been experiencing rapid and continuous growth across all financial indicators. In 2008, the Bank has become a part of PASHA Holding with total assets of $3 billion. Kapital Bank has become the first bank in Azerbaijan to join SWIFT gpi service. The Bank holds the primary membership at MasterCard International and VISA International.

Evotor
Appeared on the market in June 2016. The name Evotor originates from a Russian word combination — evolution of trade. Evotor provides smart single-block cash register terminals being offered as multi-functional high-performance autonomous online cash registers solutions. All ideas, design, production and assembly of the smart terminals are implemented in Russia. The only exception being tablets that are manufactured in China specifically for Evotor.

Pacifica
The company is a leading integrator of information security systems in the Republic of Kazakhstan. The main activity is the solution of complex tasks of information systems protection against modern cyber threats. The company provides a full range of information security services — from developing an information security strategy, implementing and maintaining technical solutions for information protection, to investigating and preventing computer incidents. It also renders consulting services to achieve compliance with international and industry standards for information security.

BANCO SANTANDER
Founded in 1857, this is a leading retail and commercial bank headquartered in Spain. It has a meaningful presence in 10 core markets in Europe and the Americas, and is one of the largest banks in the world by market capitalisation. Its purpose is to help people and businesses prosper in a simple, personal and fair way. Santander is building a more responsible bank and has made a number of commitments to support this objective, including raising over €120 billion in green financing between 2019 and 2025, as well as financially empowering more than 10 million people over the same period. At the end of the first quarter of 2020, Banco Santander had a trillion euros in total funds, 146 million customers, of which 21.3 million are loyal and 38.3 million are digital, 11,900 branches and 195,000 employees. Banco Santander made underlying profit of €1,977 million in the first quarter of 2020, an increase of 1% compared to the same period of last year.

IBM
As a global technology and innovation company, IBM is the largest technology employer in the world serving clients in 170 countries. This is a cognitive solutions and cloud platform company with one purpose: to be essential to the clients and to the world. IBM's technology and talent have the power to help transform institutions, communities and the quality of life. IBM has been present in Russia and the CIS countries for over 45 years. It is a leading provider of high‑value solutions and services to clients in a variety of industries including government, telecommunications, healthcare, oil and gas, finance and retail.

INCIBE
The Spanish National Cybersecurity Institute is an agency under the Ministry of Economic Affairs and Digital Transformation, consolidated as a reference entity for the development of cybersecurity and digital trust of citizens and businesses.
Citto
Tyumen Information Technology Center is a state institution, which operates under the Tyumen Region Informatization Department.

Rabota.ru
The company is a job classifieds platform, which is a part of the Sberbank Ecosystem. With more than 17.1 million CVs, 478 thousand registered employers and 200 thousand vacancies published monthly, Rabota.ru is one of the largest job boards in Russia.

Rabitabank
Launched in 1993 and operating in Azerbaijan, the bank soon expanded its scope of activities covering different economic fields and turned into an all-purpose bank. Currently, customers of Rabitabank are the enterprises representing trade, production, construction, agriculture, transport, communication, and other fields. At the same time, the bank provides all types of financial services to individuals.

During 26 years of operation, Rabitabank created a network consisting of 23 branches and 2 departments. It is represented in 14 regions of the country, including Sumgayit, Guba, Qusar, Khachmaz, Lankaran, Ganja, Shamkir, Shirvan, Shaki, Nakhchivan, Shamakhi, Kurdamir, Agsu, Masalli, and Aghjabadi, maintaining its position among the largest banks of the country. Business cooperation with international financial institutions and a large number of customers have laid a solid foundation for the further successful development of the bank.

Freedom Finance
The company provides professional services in the capital markets. It is continuously listed among the most active companies in the Kazakhstan Stock Exchange annual ranking. Freedom Finance JSC is part of the Freedom Holding Corp. international investment group.

Freedom Holding Corp. is a financial services company conducting retail brokerage, investment counseling, securities trading, investment banking and underwriting services through its Freedom Finance subsidiaries in Eastern Europe and Central Asia. The company has branches in Kazakhstan, Russia, Kyrgyzstan, Ukraine, Uzbekistan, Germany and Cyprus.

On 1 October 2019, Freedom Holding Corp. was listed on the Nasdaq Capital Market.

Ernst & Young
The company is a global leader in assurance, tax, transaction and advisory services. The insights and quality services delivered by EY help build trust and confidence in the capital markets and in economies the world over. EY develops outstanding leaders who team to deliver on promises to all of the stakeholders. In so doing, the company plays a critical role in building a better working world for its people, clients and communities.
Eurobank
Eurobank a.d. Beograd has been operating in Serbia for more than 15 years and today represents one of the leading financial organizations with its total assets standing at €1.51 billion. Eurobank is highly capitalised with the capital adequacy indicator standing at 26.2%, significantly above the regulatory minimum of 8%. The Bank's capital represents 8.1% of the total banking sector capital and a stability guarantee to its partners, customers, and employees. More than 1,300 Eurobank a.d. Beograd employees provide services to 500,000 accounts of retail and corporate customers via its network of 80 branches and 5 business centres.

Sberbank Group
Russia's largest bank and a leading global financial institution, Sberbank holds almost one-third of aggregate Russian banking sector assets. It is the key lender to the national economy and the biggest deposit taker in Russia. The Government of the Russian Federation represented by the Ministry of Finance of the Russian Federation is the principal shareholder of Sberbank owning 50% plus one voting share of the bank's authorised capital, with the remaining 50% minus one share held by domestic and international investors. Sberbank serves customers in 18 countries. It has the largest distribution network in Russia with around 14,000 branches, while its international operations — subsidiary banks, branches, and chapters — spread across the UK, US, CIS, Central and Eastern Europe, India, China, and other countries. The bank holds general banking licence No. 1481 issued by the Bank of Russia.